If you've already thought about becoming an international volunteer, you are half prepared for what is next!
The attitude with which you start such an adventure is very important. What such an internship can offer you, greatly depends on you. Do you want to grow? To know yourself better? Are you motivated by the desire to get involved, to contribute and change things?
These are not necessarily easy questions, but the good news is that there are people who can help you.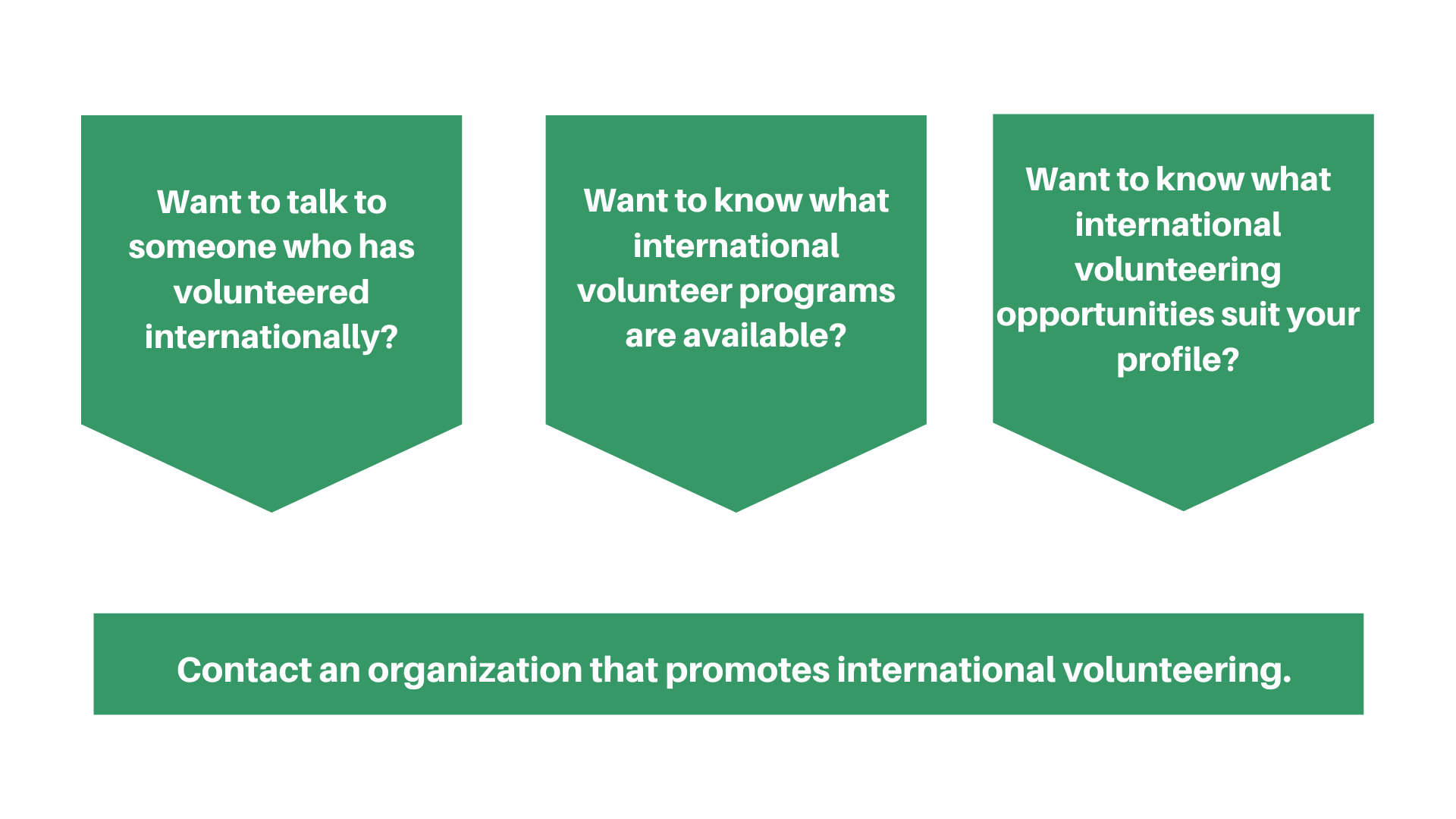 While you formulate your answers, let's see a few steps you can take in preparation:
Look online for a sending or support organization – as the name implies, this is an organization that sends volunteers for international volunteering projects and which will support you in the following steps.
Reflect, and think a bit about the kind of activities you would like to get yourself involved in. How would you like to contribute? What would you like to develop? What would you like to learn? Once you have these answers you can go to the next step.
Look for volunteering opportunities that meet your criteria. If you already are in touch with a support organization, you can also ask them to help you find a suitable project.
Find out what it takes to be a candidate. Curriculum vitae and cover letters are usually required. Write them thinking about the chosen project or, as the case may be, the projects you want to apply to.
Apply! Didn't get an answer? Try other projects! Apply again. This stage can take a long time, so be patient
Participate in the interviews you have been invited to. 1, 2, 3, or how many they might be. Find out which one suits you by asking questions in the interview.
Most likely, you are curious about some things or there are some things that need to be clarified. You can address them in an interview or communicate them in writing to those who propose the project. The interview is not only the moment when they find out if you fit the project in question but also the moment when you have to decide if the project, the activities, the location, the way of working are right for you.
Did you like a particular project and did the people you met at the interview send you a nice vibe? Then say yes!
Sign the documents required for registration in the volunteer internship. There are not many, but they are essential. The host organization, which will receive you to volunteer, will guide you along with the support organization.
Start the administrative preparations: find and book your transport tickets, find out about the legal requirements to volunteer in that country, learn more about the local culture, and keep in touch with the sending and host organization.
Participate in training/ mentoring sessions offered by the sending/ host organization. These will prepare you for the internship itself: you will receive information about activities, accommodation, meals, health insurance, organization, etc.
Pack your things - take into account the weather, cultural particularities, etc.
Start the adventure.
Congratulations, you are an international volunteer!